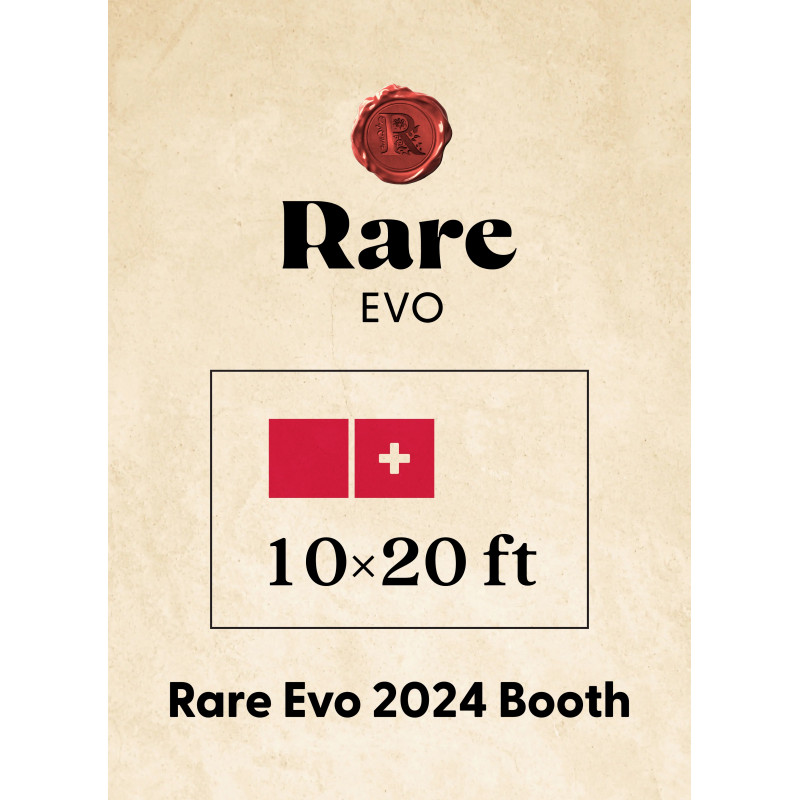 New
10 X 20 Booth Rare Evo 2024
Rare Evo 2024 Booth Purchase Includes:
10x20 Ft. Dedicated Booth Space with pipe and drape
Comes with 1 VIP ticket and 4 Exhibitor passes. Exhibitor passes can be upgraded to VIP for $500
4 Chairs, 2 6 Ft. Tables & a Waste Bin
Note: Customization of the booth is not included in this price. As an exhibitor, the purchasing company is responsible for booth decor, electric, and any add ons.